*Upgrade Your Church Website/s, immediately!
> Embed < All Your Videos - TV Network < Style > onto your website & play on > Roku TV < Simultaneously. Get the FaithFood - (TV) - Player on a low… £3.00/Monthly Subscription Plan, today!  (Don't delay. (Only 120 Available Channels)!
Here Are Your Channel Functions To 'SMART' Plan 1,
x1 Internet Channel / FaithFood-(TV) Player.

x1 FaithFood.Tv Landing Page.

x3 Embeddable Code/s to other websites.

Program of up to 20 Videos - Playlist.  

(7x video Changes/Updates) per 4xmonths. 

Automatically added 'SMART-CHURCH' (Post-Code).
(Monthly) x4 of Your Best Vimeo Videos on the (ROKU - TV) App..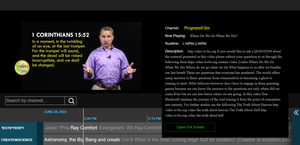 Sharing CHURCH-LIFE through Digital-Evangelism. Made easier with FaithFood.Tv 
...We'll create for you your very own branded CHURCH-TV Experience in minutes & schedule a 24/7 broadcast that simultaneously plays 'Your Channel' on multiple Website's as well as on Roku TV!
FaithFood.Tv Is a Multi-Functional Gospel Sharing Online, Streaming TV Platform, offering Services that Equip  Churches on How To Evangelise & be Easily Found within Today's Fast-Paced Technology - See the TV above that displays the best Christian programs found on YouTube, Daily Motion & Vimeo. Looking for a Church? Check out our (Post-Code) Church Search, also in the above TV! …Coming Soon are our Android & IOS Downloadable TV Apps.  We are happy to announce, the release of our FaithFood 'Church TV Programs' Channel streaming now on ROKU Television.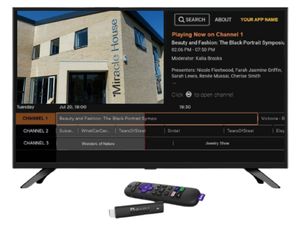 👫👫👫...Join a community of Christian Evangelists who have responded to the great commission & now have their own FaithFood.Tv 'SMART' Channels broadcasting throughout the internet and on Roku TV… Whatever their hearts want for the Lord, 24/7 …Whenever their hearts desire.